nLight Lighting Controls: The Basics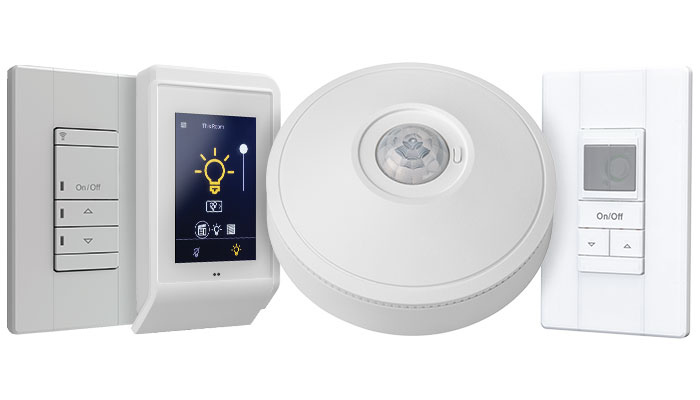 nLight is a distributed, intelligent digital lighting controls platform featuring the most advanced technologies to meet the demand for greater functionality while helping to reduce energy consumption and energy code compliance.

nLight cost-effectively integrates time-based, daylight-based, sensor-based, and manual lighting controls through its connected, intelligent digital devices. Our intelligent digital devices include: Occupancy Sensor, Photocell, Wall Switches/ Dimmers, Panels, Power/Relay Packs, Controllers, and Luminaires.
One Lighting Controls System that Scales
nLight is designed to function as a standalone (one-room solution) or networked across an entire campus, ideal for renovation and new construction projects. Easy-to-use, easy-to-install, and easy-to-own, nLight can cut energy consumption and enhance occupant convenience.

nLight Wired is a CAT 5e low voltage-based solution that works by establishing a digital communication network between connected devices to create a system with distributed intelligence, as well as enables global access to the building's lighting system via web-based management - SensorView.

nLight Wired delivers distributed intelligence with all lighting control actions (i.e., On/Off, Raise/Lower, Occupancy/Daylighting, etc…) carried out locally within each individual lighting zone, thus reducing the wiring requirements and associated labor costs.

Get more details

nLight AIR is a simplified wireless lighting control solution that eliminates the need to run wires, resulting in an overall lower cost of install. Developed to penetrate typical obstructions found in commercial buildings, nLight AIR simplifies design and installation by embedding sensors directly into a wide variety* of indoor and outdoor luminaires.
The comprehensive, integrated security architecture of nLight AIR provides security controls at all product levels from connected luminaires, system controllers, and physical/virtual infrastructure to cloud and mobile applications. For More Information about nLight AIR security, click here.

Get more details
The nLight Platform Easily Scales
One Room to an Entire Campus
Wired – Wireless - Hybrid