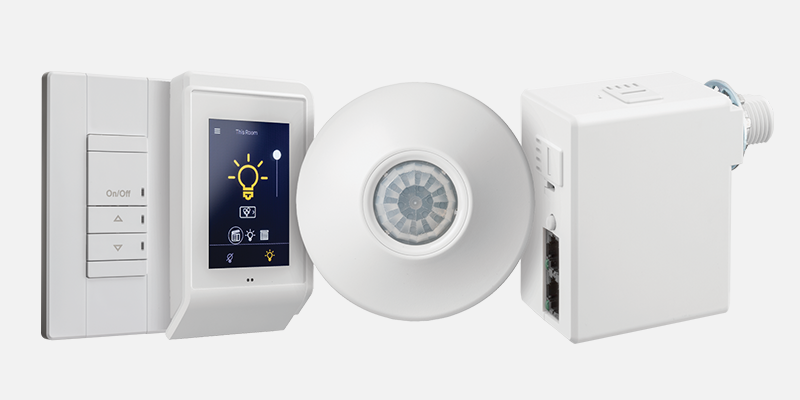 Simple, Scalable, and Comprehensive Wired System
nLight® Wired is a distributed, intelligent digital networked lighting controls solution that cost-effectively integrates time-based, daylight-based, and manual lighting control through its CAT-5e low voltage connected devices. By establishing a digital communication network between connected devices, nLight creates a system that helps meet code and the demand for greater functionality while aiding in reducing energy consumption. nLight decreases installation time and the associated labor costs, making it easy to design, specify, and install.
nLight Wired delivers a high-quality and reliable networked lighting controls solution for virtually any project, serving as a pillar control system in commercial office, hospitality, education, and municipal applications.
---
Comprehensive Product Portfolio
With an extensive portfolio of networked lighting controls, nLight Wired helps simplify and reduce installation time with its out-of-box, plug-and-play default settings. nLight Wired is ideal for nearly any space or project type and combines with nLight AIR (its wireless counterpart), providing a complete project solution for any application.
nLight Wired and the DC2DC Architecture
Acuity Brands' DC2DC architecture provides distributed DC power to a LED lighting system, enhancing its efficiency by eliminating the need and cost to convert AC to DC power at the luminaire. nLight is at the heart of this architecture, allowing for distributed control of each zone and supporting additional nLight devices for complete networked lighting control.
The DCHUB power and controls distribution hub is a required component of the DC2DC Architecture. The DCHUB distributes Class 2 low voltage DC power and nLight Wired controls to DC-powered LED luminaires, including support for emergency lighting.
Learn the DC2DC Architecture

CLAIRITY™+ for nLight Wired
Startup and Basic Configuration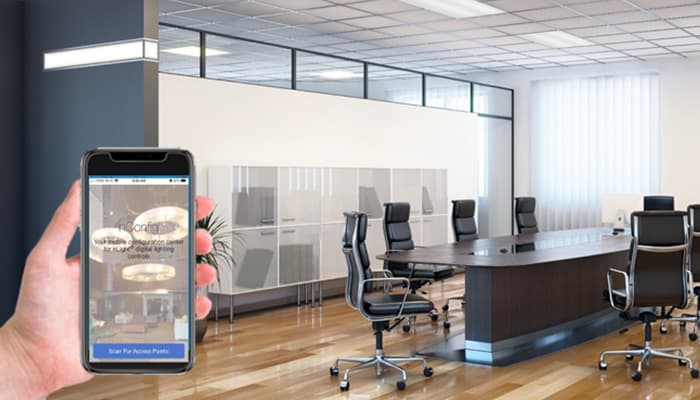 The CLAIRITY™+ mobile app for nLight Wired is for quick and easy start-ups. It's an alternative to using SensorView software for smaller projects and simple programming.
Whether it's occupancy, daylighting or setting trim levels, the mobile app is a cost-effective method that simplifies programming and reduces start-up times!
CLAIRITY™+ for nLight Wired

myPersonify
Personal Control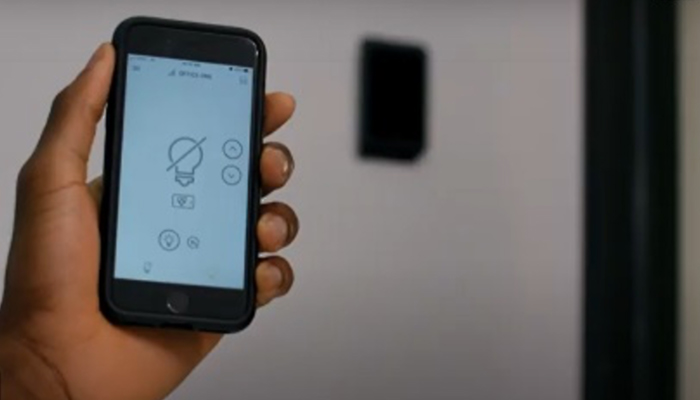 The myPersonify mobile application is an easy-to-use, intuitive tool that allows for control of scenes, lights, and shades directly from a mobile device when connected to an nLight UNITOUCH. For today's occupants, myPersonify offers enhanced flexibility and the convenience of wireless control for nLight devices in the space they occupy.

SensorView
Advanced Lighting Configuration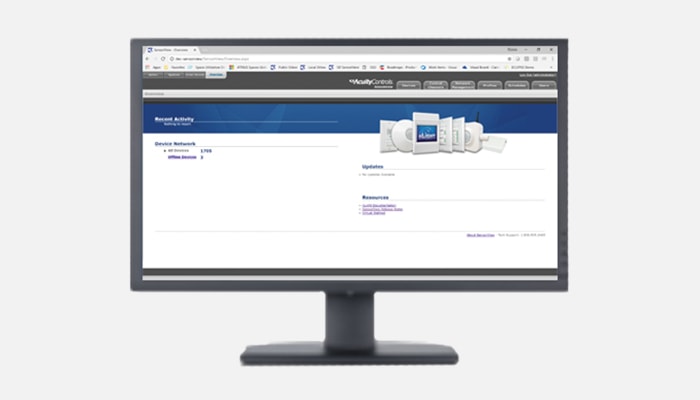 SensorView is a free, intuitive, and easy to use browser-based application that gives authorized users the ability to remotely configure and monitor nLight® Wired and nLight AIR network luminaires and controlled devices. SensorView also can assist with system commissioning by indicating and reporting on sensor and controller settings in addition to displaying live device status.

ENVYSION™
Control & Visualization
ENVYSION is a web-based, customizable interface that is designed to allow quick and simple visualization and control through your lighting to gain insight into your building's performance. Quickly create visualization for your building management (BMS), lighting and energy management systems to deliver actional visual knowledge.
For the comprehensive set of nLight networked lighting controls resources, please visit the resources page to help make design, specification, and installation easier for both nLight Wired and nLight AIR projects.